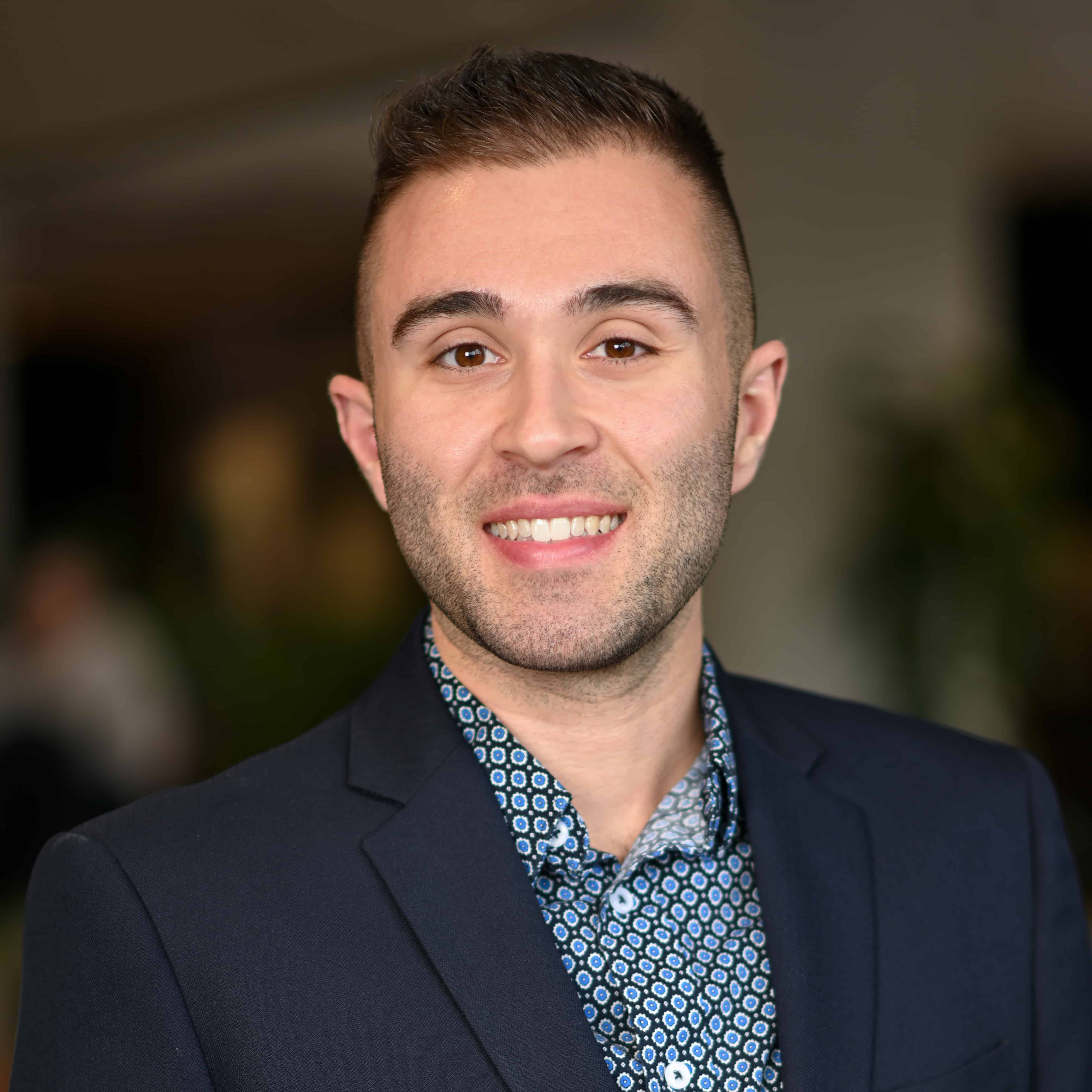 Marketing Admin/Agent
|
REALTOR
Patrick was born and raised in Canton, MA and moved to Quincy in 2018 after deciding he wanted to live closer to the city. He has quite the diverse background! After graduating with a degree in Communications from Quinnipiac University in 2016, he obtained a job as Promotions Coordinator and Radio Producer, working on MAGIC 106.7's morning show in Boston. In 2018, he pursued a position as a regional Publicist for entertainment clients such as Walt Disney Studios, Netflix, Universal and [...]
Patrick was born and raised in Canton, MA and moved to Quincy in 2018 after deciding he wanted to live closer to the city. He has quite the diverse background! After graduating with a degree in Communications from Quinnipiac University in 2016, he obtained a job as Promotions Coordinator and Radio Producer, working on MAGIC 106.7's morning show in Boston. In 2018, he pursued a position as a regional Publicist for entertainment clients such as Walt Disney Studios, Netflix, Universal and Paramount Pictures. He is also the Marketing Manager for Fiddleheads Home Consignment, a home décor shop in Canton, MA where his interest in Real Estate once began.
Patrick is an avid photographer, loves to travel, and is a huge wine-o! He prides himself in his people-oriented personality and his longing desire to help others. His artistic creativity and attention to detail have always navigated him through challenging situations. With his extensive network of people, knowledge of the city and strong marketing skills, Patrick is eager and confident in helping his clients find or sell their Great Space in Massachusetts.
Office Location
5 Savin Hill Ave
Dorchester, MA 02125
Contact Info
Specifications
Languages:
Specialties:
Service Area:
Patrick's Testimonials
As someone who grew up outside of Massachusetts, having someone with such a familiarity of the area be our guide for apartment hunting was a blessing! Patrick immediately asked what kind of apartments we were looking for, what we were looking for in our location, and many others details we hadn't even begun to consider. Not only was he able to give us a personalized search and find listings that were exactly what we were looking for, but he took the initiative when dealing with other agents and [...]
-Adam Jeffrey
Patrick helped my roommate and I in one of the most sticky situations we had been in. Patrick understood the assignment to the fullest of extents; asked all the right questions, constantly communicated new offerings and wants/needs, and overall wanted to put our already anxious and hyperdriven minds at ease. From showing us all the right properties to being beyond informed on the properties he was showing, Patrick was nothing short of an expert who was and is in his element. Anyone looking at [...]
-Bryan Landgren
Patrick gets a 5 star rating from my boyfriend and I. He helped us at every little bump in the road and helped calm moving stresses. We are so happy with our new apartment and it has everything we were looking for. Patrick is thorough, kind and understanding. We are very grateful to have such an amazing person during the process of finding a new home.
-Victoria Thompson
Patrick did an excellent job. Was very responsive, held 2 open houses and got multiple tenant applications. We only had a short window to rent the apartment and he got it done. He always returned my calls/texts/emails in a timely manner. He did an excellent job vetting the applicants. I would strongly recommend him.
-Jim Ho