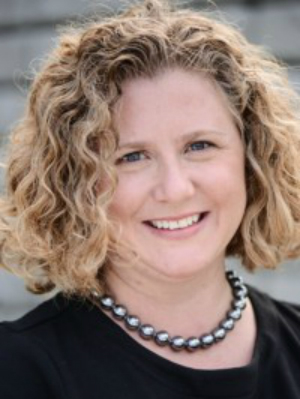 Manager/Associate Broker
|
REALTOR
Real Estate is in Nadine's blood. Growing up with real estate developers and contractors in her family, she learned a love for everything real estate at a young age and that hard work and strong ethics will make you successful. After working for a Fortune 500 company managing sales teams and then managing a successful real estate office in Boston, she and her business partner Jamie Iacoi, decided to open a boutique office in 2014. In 2021, Great Spaces ERA merged with ERA Key Realty [...]
Real Estate is in Nadine's blood. Growing up with real estate developers and contractors in her family, she learned a love for everything real estate at a young age and that hard work and strong ethics will make you successful. After working for a Fortune 500 company managing sales teams and then managing a successful real estate office in Boston, she and her business partner Jamie Iacoi, decided to open a boutique office in 2014. In 2021, Great Spaces ERA merged with ERA Key Realty Services bringing more resources to their buyers, sellers, and agents.
Nadine lives with her husband and daughter in Dorchester's Savin Hill neighborhood and enjoys skiing, traveling, volunteering, and enjoying everything that Boston has to offer.
Office Location
5 Savin Hill Ave
Dorchester, MA 02125
Contact Info
Specifications
Languages:
Specialties:
Service Area:
Nadine's Testimonials
Nadine is awesome – she's honest, respectful, patient, fun, and knows a ton about homes – in terms of location, potential issues, potential opportunities for renovation, etc. I would recommend her to anyone in a heartbeat. She's not only my permanent Real Estate Agent, but is also now a friend.
MATT H. – DORCHESTER, MA
Nadine worked with us for a year as our buyer's agent while we searched for a new home. She is a gem! Hardworking, dedicated, professional, trustworthy, and very pleasant to be with. Nadine guided us through an unusual purchase (though she would say that every real estate transaction is unusual…) and never lost patience. You'd expect a real estate professional to be knowledgeable about Boston's neighborhoods, and Nadine truly is. Beyond that, a few things really set [...]
VANESSA M. – DORCHESTER, MA
Nadine is incredibly genuine, helpful, honest, patient, and goes above and beyond to help you reach your goal in buying or selling your home. We can't imagine having sold our condo with anyone else's help!
CHRISTINE H. – DORCHESTER, MA
Nadine is fantastic. I called her last-minute after unexpectedly happening across my dream home. She had done a great job selling a house for a close friend, so I asked her if she would represent me this time as a buyer. She said yes and did an excellent job at every step in the process, through the offer, inspections, and the closing. Nadine is smart as a tack, level-headed, friendly, and responsive. I would recommend her to any friend or family member looking for a broker, and am happy to [...]
SHELBY M. – METRO BOSTON, MA
I've worked with the Great Spaces team on numerous projects and can say without hesitation that Jamie, Nadine and the crew are top of mind when it comes to realtors. #RaisingTheBar
-Louis Ashman
We were buying and selling at the same time which in itself was a stressful situation. Additionally our condo was a difficult property to sell due to circumstances outside her control. We had the utmost confidence in Nadine every step of the way. She worked tirelessly and with dedication, making us feel like we were her only clients. She continually impressed me with her knowledge, prompt response to all emails, phone calls, questions etc. She's very organized and professional however [...]
LAURA S. – DORCHESTER, MA
Nadine Fallon sold my home to the first people she showed it to! Of course, the stellar guidance she gave me about getting my home ready for sale probably helped. Expertly knowledgeable, shrewd and easy to work with.
DAVE B. – DORCHESTER, MA