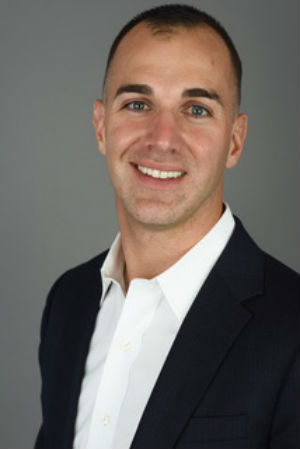 ASSOCIATE BROKER
|
REALTOR
Joe Castro is a real estate broker with nearly 10 years of experience and is highly regarded for his exceptional knowledge of the industry. Growing up in upstate New York in a family that built their own homes, Joe was introduced to the world of real estate at a young age. After moving to Boston, Joe thoroughly enjoyed buying, gutting, and rehabbing his own [...]
Joe Castro is a real estate broker with nearly 10 years of experience and is highly regarded for his exceptional knowledge of the industry. Growing up in upstate New York in a family that built their own homes, Joe was introduced to the world of real estate at a young age. After moving to Boston, Joe thoroughly enjoyed buying, gutting, and rehabbing his own home.
From blueprints, design, permits, construction, modification, and sale, Joe understands the entire process. He sees what others might overlook, anticipating issues and next steps, and striving to avoid problems down the road. He brings a genuine desire to do right by his clients, even if it means not pursuing a particular sale. With a hands-on, stress-free approach, transactions are smooth and often run ahead of schedule, a rarity in the industry.
Joe gets huge satisfaction from helping others and readily admits to excelling under pressure. At age 16, he volunteered with his local fire department as a Firefighter/EMT. After becoming a paramedic, Joe moved to Boston and worked at Boston Medflight doing air medical rescue as a Critical Care Transport Specialist before launching his real estate career.
In addition to his real estate license, Joe holds a Bachelor's Degree in Management and Business, Summa Cum Laude, from Northeastern University. He lives in Dorchester with his dog, Riley, a Weimaraner. Joe is also a licensed pilot and enjoys taking to the skies whenever he can to admire all the beauty New England has to offer.
Office Location
1281 Dorchester Ave
Dorchester, MA 02122
Specifications
Languages:
Specialties:
Service Area:
Joe's Testimonials
Joe and everyone he recommended made my first-time home buying experience a walk in the park. In fact, I probably complicated things more than they needed to be by virtue of the fact that so many people warned me about how grueling the process would be and how many pieces needed to be juggled--that I was over-questioning. Still, Joe was unflappable, responding to my every question with speed and accuracy, humor as necessary and unending patience. I entered the market months before I had any [...]
ANDREA KUNST - SOUTH DORCHESTER, MA
Very consultative and was there when I needed him through the multitude of first time homebuyer questions! Highly recommended. Joe is also a great resource for local attorneys, lenders, and home rehab crews.
SAMUEL WEINER - NORTH DORCHESTER, MA
Joe was able to sell our condo at above asking price only 3 days after listing. He organized the process from start to finish including strategy and staging, free professional photography, open houses, offer comparison, through successful and smooth closing. He even got us a Boston Magazine online feature! One of our favorite things was how tech-savvy he was; we were able to do almost everything via email rather than by paper. I would recommend him to anyone!
HAMMADA - NORTH DORCHESTER, MA
Joe Castro is a true Gentleman and advocate. Honest, sincere, responsive and knowledgeable of the market. I highly recommend Joe to anyone in the market buying or selling!
J. USER - BOSTON, MA
It was great working with Joe! From beginning to end, he was always very responsive. I had many questions throughout this process and he proved to be very resourceful and knowledgeable. I was able to trust Joe and always knew that he had my best interest at heart. Joe took the time to study and analyze the market and use his local knowledge. At the end, his critical analysis and excellent negotiation skills made it possible to get the house (in a multiple offer scenario). Even during the [...]
DAVID CHANG – MEDFORD, MA
When my Partner and I decided to start the home-buying process we knew it was going to be a stressful. Luckily enough-- we were able to find and amazing real estate agent, Joe Castro, who made it feel painless and enjoyable. Joe was amazing from start to finish. He has incredible knowledge of the Boston (especially Dorchester) market AND building system/design/architecture. He is enthusiastic, hardworking, and his attention to detail is beyond helpful. He was able to help two first-time [...]
APRIL ZUSER - NORTH DORCHESTER, MA
Joe helped me buy my condo in Dorchester which was new territory to me. He knows everything about Dorchester and I quickly felt secure in knowing I was getting someone with such a thorough understanding of the community. We searched for several months and I never felt rushed or that I had anything less than his full attention and always in a timely manner. He understood what I was looking for and helped me to find the home I feel was perfect for me. This condo was my "downsize [...]
AUGUST ZUSER - NORTH DORCHESTER, MA
We had an unconventional home purchase to say the least. Almost everything that could go wrong did. Through it all, Joe was by our side, providing up-to-date information regarding the seller's issues (and there were many). I took solace knowing I could give Joe a call at any moment and receive friendly and knowledgeable advice and help. From the start, Joe understood that as first time home buyers, we needed a little more explanation and help through the process. When the seller tried [...]
EVAN HAAS - SOUTH DORCHESTER, MA
Joe has been accompanying us toward our first real estate purchase. He's been super responsive and proactive. He knows Boston very well and understood our needs and our project right away. His advices were extremely precious, from the initial search to price negotiation, bank loan hunt, home inspection, all the way to the purchase itself. He works with a strong network of professionals in Boston and will help you get the best deal in a tough market. He's also a very affable guy, [...]
P. MENORET - ROXBURY, MA
Joe's high level of competency and professionalism served us well in our recent acquisitions of two condos, one of which serves as our primary residence. I can't imagine how my wife and I would have been able to sort through all of the information that Joe provided us with if we had been working with another broker. Joe was tireless in his efforts towards listening to our needs and showing us several listings until we finally found the perfect places that allowed us to check all of [...]
J. ZUSER - NORTH DORCHESTER, MA