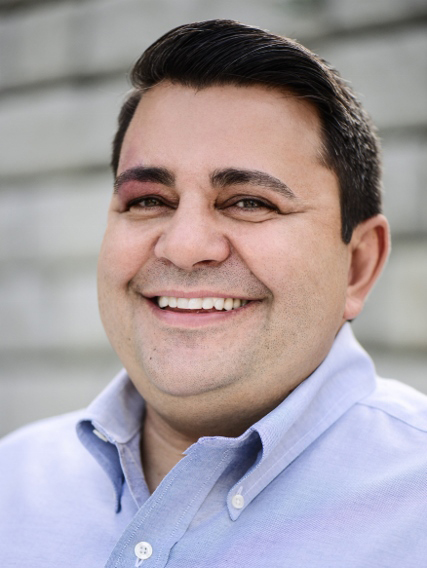 Real Estate Agent
|
REALTOR
Jamie is a seasoned real estate professional who has established himself as one of the top producing agents in Greater Boston since beginning his career in 2009. With a wealth of real-world business experience in HR and Operations Management for UPS, as well as a Boston tech start-up company, Jamie brings a unique perspective to the real estate [...]
Jamie is a seasoned real estate professional who has established himself as one of the top producing agents in Greater Boston since beginning his career in 2009. With a wealth of real-world business experience in HR and Operations Management for UPS, as well as a Boston tech start-up company, Jamie brings a unique perspective to the real estate industry.

Jamie's passion for Dorchester, where he has called home since 1995, is truly contagious. Over the past three decades, he has worked tirelessly to give back to the community and has developed an intimate understanding of the area. This deep-rooted connection has proven to be invaluable to his clients, as the Dorchester market has rapidly become one of the hottest in Greater Boston.

Whether working with buyers, sellers, or developers, Jamie's ability to leverage his extensive knowledge of the area and his comprehensive understanding of the real estate industry makes him an invaluable asset to his clients. He is a true professional with a commitment to excellence, providing top-notch service to every client he works with.
Office Location
5 Savin Hill Ave
Dorchester, MA 02125
Specifications
Languages:
Specialties:
Service Area:
Jamie's Testimonials
Jamie has been my go-to Real Estate Professional for multiple transactions over the past few years. A few years ago, Jamie helped me sell my condo in Dorchester (for top dollar) when the market was terrible. I wanted to take my time to decide on a new place to buy, so Jamie found me an ideal rental situation while I looked. All the while, he kept his eyes open to find me a new permanent home. When I finally did decide to move again, Jamie helped me find the absolute perfect place for me to [...]
CHRISTOPHER MAGUIRE DMD – BOSTON, MA
A huge thank you to Jamie Iacoi at Great Spaces Real Estate for our new home in Dorchester! We cannot thank you enough! You & the realestate team helped make this a professional, flawless, and stress-free experience for Andrew E. Dundin & I. On top of my own excitement, this is Andrew's first home and I can't express how lovely this all feels. THANK YOU, THANK YOU! We start this whole new chapter in our lives completely ready/prepared for the next two weeks of home projects, then [...]
-Matthew Huisman-Dundin
Ours was a complicated situation – one that several other real estate agents didn't know how to tackle. Jamie took the time to figure out how to get the most from our property, then put his ideas into motion efficiently. He was pleasant and professional throughout the entire process, and made what could have been a long, tedious process quick and enjoyable. Thank you Jamie!
–LINDA O
I have worked with Jamie since 2002. He has helped me buy and sell my past three homes. I spontaneously decided to purchase a new condo last fall. I literally had a month to sell my existing condo in order to make everything work. Jamie jumped on the challenge…within a week my place was staged, photographs were taken, there was a broker open house, a regular open house, and then offers. My place sold within two weeks. I could not have done it without him.
JOSH STEINWAND – DORCHESTER, MA
Jamie was my broker on an extremely complicated sale in Dorchester that lasted almost 14 months. We spent several weeks looking at different properties and finally agreed to put in an offer on one we loved. I was a first time buyer so the process and terminology were all new to me. Jamie researched excellent comps, found me a good home inspector and guided me through the process patiently – reassuring me when necessary. Ultimately the house ended up on the market as a short sale which radically [...]
TREVOR NARDINI – DORCHESTER MA
In 2012 Jamie helped us purchase a home built in 1815 and sell our home that was built in 2002! Disclosure – Jamie is my brother, many people actually shy away from using relatives for such transactions. Truth be told even though Jamie was not familiar with our area Bellingham and Mendon MA he was the only person I would consider. He is extremely knowledgeable, resourceful and hard working. He came down for all the open houses, inspections etc. He got in touch with local agents to ensure our [...]
JOHN AND IVY G – MENDON, MA
Jamie at great Spaces Real Estate is the best! On top of his game, organized and punctual. I just closed on my first condo and it was seamless! I highly recommend Great Spaces for anyone looking to buy or rent!
-Nicole Petit
I first met Jamie in 2013 when my wife and I were looking to buy a new condo in Dorchester. When I contacted him about the new listing, he politely told me it was already under agreement which was disappointing but he told us to still come in for a showing anyways as you never know what happens sometimes. He was very accommodating and agreed to meet us the very evening I called him and even came out during a snow storm! He also agreed to meet us a couple days later for a second showing in [...]
TIM AND AMY M – BOSTON, MA
I first worked with Jamie when I decided to sell my house back in 2009 and I was his very first client. However, you would have never known that from the job he did selling my place. It was a much tougher market back then but he managed to sell my place for a great price. He convinced me to do some staging and the professional photographer that he used took incredible pictures. At the same time I was selling my place I was looking for a new condo in Boston so I decided to use Jamie as my buyers [...]
TONY LUZAR – BOSTON, MA
Jamie made us feel like we were his only clients. He was extremely responsive, made sure we were aware of every step of the process and went out of his way to be available to make sure everything was completed for the sale. He was also very knowledgeable about the market – getting us over our asking price!
LISA G – BOSTON, MA