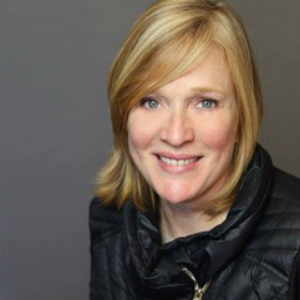 REAL ESTATE AGENT
|
REALTOR
Anne started her real estate career in 2008 and since then, whether working with buyers or sellers, Anne's strength has been putting herself in her client's shoes. Her compassion, coupled with her professionalism and tenacity, has her clients returning to her and referring their friends and family when they are in need of a top notch agent. [...]
Anne started her real estate career in 2008 and since then, whether working with buyers or sellers, Anne's strength has been putting herself in her client's shoes. Her compassion, coupled with her professionalism and tenacity, has her clients returning to her and referring their friends and family when they are in need of a top notch agent.
A long time resident of Dorchester, Anne enjoys being a valuable resource for her clients who are new to the area as well as connecting long-time residents to new experiences and people. She is proud to be a resident of such a vibrant and welcoming neighborhood.
In addition to real estate, Anne owns a dog walking business "A Walk in the Park" in Dorchester, MA. With a previous background in the arts, Anne also enjoys being a long time producer for The Asbury Shorts Show, a traveling film show which presents award winning short films from around the world, and spending time with her beloved dog, Marley.
Office Location
5 Savin Hill Ave
Dorchester, MA 02125
Specifications
Languages:
Specialties:
Service Area:
Anne's Testimonials
Anne was invaluable in both negotiations to purchase a home as well as to rent my existing apartment. She guided the negotiation process and helped in obtaining the target purchase price, all while being supportive and helping keep my emotions and expectations in check. Her assistance in preparing an ad, managing potential tenants and drafting the lease relieved the pressure. I couldn't have managed all these activities at the same time if it wasn't for Anne's good nature and [...]
DECUSER - WEST NEWTON, MA
My husband and I are currently working with Anne. Not only is she knowledgeable regarding the areas we were interested in but she has opened our eyes to the possibility of areas we never knew about! Working with Anne has been a wonderful experience and I highly recommend her.
KMG BOSTON - BOSTON, MA
I could have not asked for a better experience with Ms. Stein. I felt as if she paid attention to my needs. I did not feel pressured and I did not feel like I was just a number. She was very Insightful and offered constructive criticism when it was time to list my property. The sale process only took under 2 months from the time I initially met with her to the time of closing. I was very surprised with the outcome. I would definitely recommend her expertise to anyone who is trying to sell [...]
MAHNEENY REEIB - NORTH DORCHESTER, MA
Anne is an excellent agent to work with. She is very professional yet also very personable and warm in her approach. She brings a lot of experience to the table and is very good at understanding how to maximize the value of the home to be sold and how to best prepare it for the sale. The open houses she held at my home were a huge success and attracted a lot of follow-up, including multiple offers stemming from the first open house she held! Working with Anne means the process of house sale [...]
APRIL USER - WEST END, MALDEN, MA
Anne did a tremendous job in selling my condo in Dorchester. I was very pleased with the pictures that came out with the listing. She was able to find a buyer and sell my condo in a very short amount of time. I was very impressed with her creative ways to market the location and reach out to potential buyers. Through the whole process Anne remained a consummate professional, and when it came time to finalizing the deal she was responsive and considerate. In the future I would recommend Anne [...]
CRAIG MELING - SOUTH DORCHESTER, MA
We purchased a home remote from where we lived. Anne was responsive both locally in Boston and also where we purchased the house in Fairhaven. Anne was knowledgeable about the area we purchased and provided great comps and information specific to an island purchase. She helped us navigate through a very quick and successful process.
PETER KENNETT - FAIRHAVEN, MA
From selling to buying, Anne was knowledgeable, personable and extremely supportive. Always the professional, Anne knew when to retool and revitalize our listing to attract more buyers. Anne seems to live by her phone. She rapidly responded to all texts and emails. Once she sold our home, we then got to know her from a buyer's perspective. She actively located listings and scheduled private showings. She was the patient voice of reason as we searched for our forever home. Anne asked [...]
KELLEE TERKLA - ARLINGTON, MA
Anne was an absolute pleasure to work with. She was extremely responsive, very knowledgeable on the market, and assisted greatly in the negotiation. Without Anne, I know I would have paid about $10,000 higher than what I ended up closing at. She is an invaluable resource and I would whole-hardheartedly recommend her to anyone looking to buy or sell a property. Keep up the good work Anne!
ANDREW FREED - NORTH DORCHESTER, MA
We bought and sold with Anne and she was wonderful. We had a very difficult negotiation on our purchase and Anne was invaluable and tireless. We felt like we were her only clients. I texted, called, and emailed her and almost every time her response was immediate. Buying a home while selling another is always extremely stressful and Anne always eased my stress with her sage advice. Never pushy, but always honest she was fantastic!
NOLAN - SOUTH DORCHESTER, MA
Anne Stein has represented me as a seller and a buyer. She is a top notch agent. As a buying agent she took the time to listen to what I was looking for in a house, and remained patient while I asked to tour listing after listing. Thankfully she compiled a list of homes that met the criteria I was hoping to find. The first house on her list was the perfect home. Through the entire process, Anne provided expert insight, and was responsive the entire time. She has helped me realize my [...]
C. MELING - HULL, MA